DOUBLE EDGE EXTRUSIONS
Side, top, and bottom panels are fitted into double edge aluminum extrusions and driven into the wood.
CAST METAL CORNERS
Our integrated valance clamp is the strongest way on the market to make a strong and tight closure.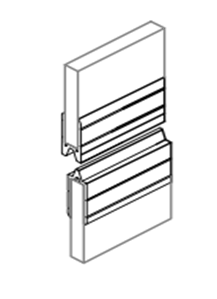 MALE/FEMALE VALANCES
Male and female extruded aluminum valances assure a tight closure.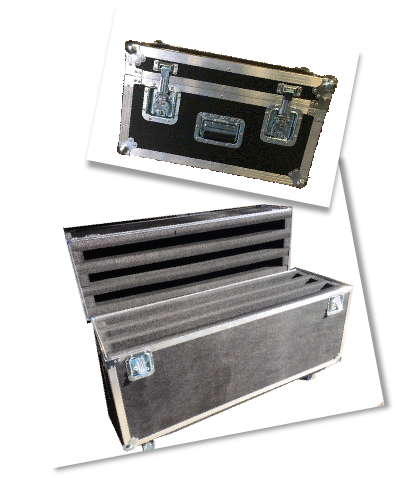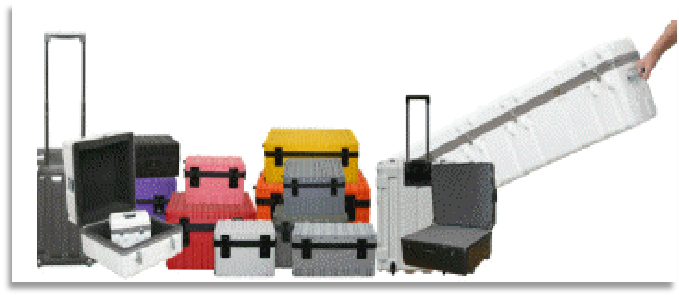 Parker Plastics Fabricated Cases
Our fabricated cases are built to your exact specifications using only the highest quality materials. Walls are constructed from ABS laminated over plywood, or plastic panels and riveted to aluminum double edging with steel ball corners. Tongue and groove valance extrusions are precisely cut to insure a perfect closure. Lids are secured with heavy-duty full-length piano hinges. Our custom-built fabricated cases meet the toughest requirements found in military, aerospace, oil and gas, automation, government, security and telecommunications applications.
 Built to meet your exact specifications
 Designed to meet Air Transport Association (ATA)
 Unlimited interior and size options
Standard Features:
 ABS panels laminated to top quality plywood 1/4", 3/8", and 1/2" thick
 Blind rivets secure aluminum extrusion to wall material
 Full length steel piano hinges for hinged lid cases
 Steel ball corners
 Aluminum tongue and groove valances
 Recessed steel valance spanning twist latches and handles
 10-32 tapped steel rack rails installed in rack / shock mount cases
Options
 Wheels, casters and telescopic pull-handles
 Choice of colors (black is standard)
 Plastic panel laminates 1/4", 3/8", and 1/2" thick
 Foam filling, foam lined, or with custom foam
 Locking Latches
 D-Rings
 Card holders
 Dividers
 Removable lid
 Reverse application
 Foam shock mounting available for rack mount cases
 Aluminum tube fork lift skids
 Folding Ramp for unloading and loading of equipment
 Field workstations and console stands
 And more just ask